VMA Nordic
Virtual Reality | Mixed Reality | Augmented Reality
We are driven by developing innovative, user-friendly, and impactful VR and AR experiences for our customers.
Do you have the idea?
Then we have more than 20 experts and specialists that are ready to help you with your idea and we love to move the boundaries for what is technically possible to create in VR and AR.
Virtual Reality
We are working with everything from regular 360-degrees videos to cinematic VR animation and VR games. Our contents are produced in such a way that it can be uploaded to the VR platforms, e.g., HTC VIVE, OCULUS RIFT, Facebook, YouTube, or your webpage.
Augmented Reality
We develop innovative and user-friendly AR solutions, which is usable to everything from regular branding to online shopping, guiding and marketing. The AR application can then be published to iOS and Android systems respectively and ready for the users to download it to their smartphones.
A classic example of AR is IKEA's augmented reality application.
Mixed Reality
Mixed reality is a combination of AR and VR technology, where the users can integrate this application with various objects. Like AR, the MR technology can be applied to almost every branch and companies. Often, the technology is utilized for marketing, sale and presentation of complex drawings and projects.
MR can also be produced for the same platforms as VR and AR, except Facebook, YouTube, and webpages.
Confused?
Do not worry, you are not alone. Difference between Virtual Reality (VR), Augmented Reality (AR) and Mixed Reality (MR) can be best explained as follows:
We offer
We would like to be world champions in everything – but we know that it is not possible. Below you can see which areas we believe we are world champions in.
Mixed Reality
Mixed reality is a combination of AR and VR. Here, the user integrates with the items, which can be seen via smartphones or glasses such as HoloLens.
Animation
Most VR, AR and MR projects contains animation. We have a professional team of animators, 3D artists, riggers, and developers, which can handle these tasks for our customers – and we are not compromising with the quality.
Augmented Reality (AR)
Today, AR is frequently used to everything, including marketing, sale, navigation, and virtual training of employees. We love working with AR because this technology removes the "impossible" boundaries. Contact us and hear what we can do for your company.
VR & AR App
Typically, your VR, AR or MR will be delivered to your customers via an App. This can be obtained through Google Play, App Store, HTC Vive, Oculus Rift or via Facebook, YouTube and even your webpage. We have some of the best App and back-end developers, which can solve these tasks for our customers.
Consultancy
Do you need consultation regarding your business strategy and VR, AR, or MR? We will never say no to a cup of coffee and an informal talk about how could your company benefit from AR, VR, and MR. And of course, it is free of charge, but a cup of coffee with milk can make miracles.
360° Video
A regular 360° video is normally also referred to as a VR video. We make use of market's best 360° cameras to maintain a high quality of the videos. The videos are edited and exported, such that it can be seen with or without VR glasses.
Virtual Reality (VR)
We are solving all kinds of VR tasks. It could be story-telling, an interactive game or a regular 360° video. The ideas are many and only the fantasies can set the boundary. Do you have the idea, then we have the expertise.
Recieve a non-binding offer on your project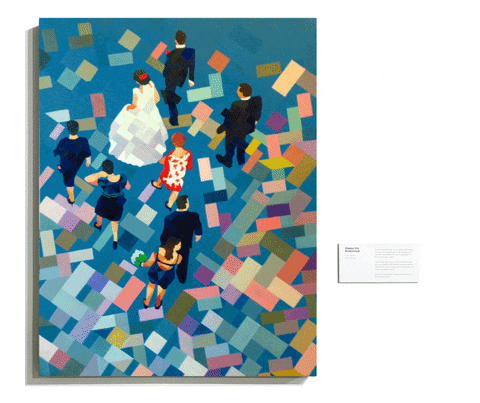 Chosen Case
We had the full responsibility of the development of VR Karbala, including the development of animation, virtual reality App and back-end.
Do you want to learn more?
We are a CPH based VR and AR agency and we take pride in delivering Intelligent Designs and Engaging Experiences for clients all over the World.
Our offices
Head Quarter
Smedeholm 13B, 1 TH
2730 Herlev, DK
Jutland
Lysholt Allé 10
7100 Vejle, DK